Diversion: Ode to Lego Technic
Posted on July 22, 2010
Nova, my first daughter, is now 6 and Glenn, my first son, is now 5. As a GeekDad I ensure to bathe them in geeky goodness. I've been thankful that Glenn is obsessed with Lego. The kool thing about it is that of course, I get to help him, so its just a great time. Here was last nights project:
Teaching him has gotten me thinking back to my own youth. I had a box of Lego's but not a lot of sets. The one that I did get was in 1988, when my parents got me perhaps my favorite (but forgotten until recently) toy of youth: the Lego Technic 8865 "Test Car".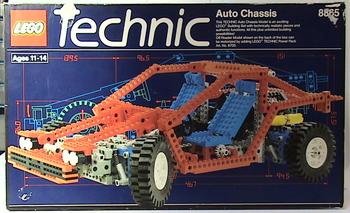 That set was amazing. I proudly displayed it on my shelf in my room, both because of my pride in building it as well as just how outright kool it is.
Since that time Technic has grown up as much as I have. Take a look at the Technic Lego 8421 Mobile Crane: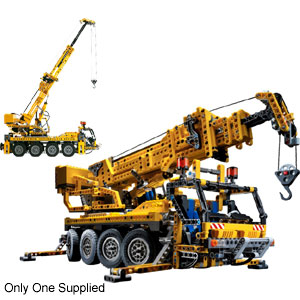 So tempted to buy that. I already have the Ferrari F1 set, which Tamarah bought for my birthday several years ago.
But most fun of all… this week Glenn is in a one-week Lego Pre-Engineering class. For 3 hours a day they geek out and build all manner of fun stuff.
One thing I'll throw out there for Dad's… Lego has an Education dept: Lego Education. Of particular interest to Tamarah and I, is that they have a complete Homeschool Curriculum and various kits, including robotics kits, for education. A really amazing resource for parents.
---