Peter Tribble's Magic Toybox
Posted on October 19, 2009
I want to give a shout-out to Peter Tribble and all the fantastic tools he's creating for the community. He's currently serving as an OpenSolaris Governing Board member and he's been a giant personality in the Solaris community for as long as I can remember, long before OpenSolaris was even a thought. By pairing his Java skills with his deep knowledge of Solaris he's given the world a number of excellent GUI applications to better understand your system. For Jr. Admin's these are fantastic analysis tools, and for Sr. Admin's these are excellent discovery and debugging tools to help you craft your own custom apps. Lets look at some of them (Full list here):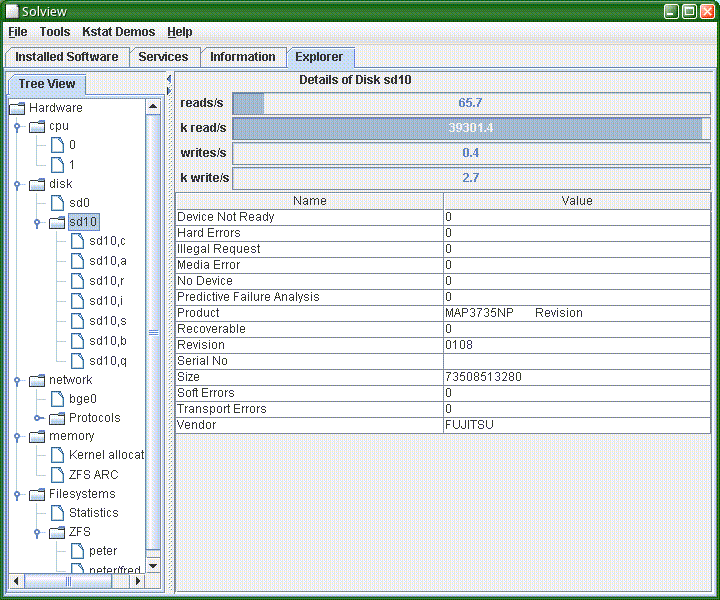 SolView is a really feature packed tool allowing users to explore installed packages, services, explore the hardware configuration and much much more.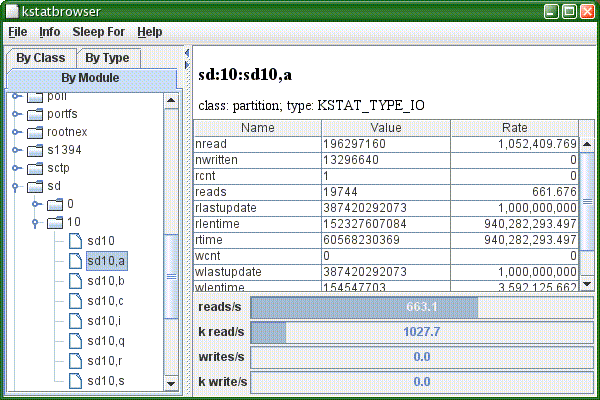 JKstat, one of my favorites, makes the immense depth of statistical data offered by Solaris Kstats very friendly and accessible. It cuts the learning curve to zero and allows you enjoy the awesomeness that is Solaris Kstats. Offers not just data display but intelligent graphing and more.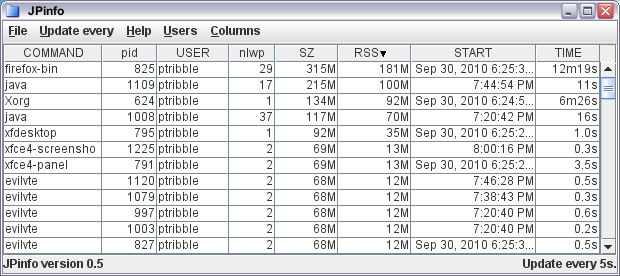 JProc explores the Solaris /proc filesystem and unlocks all the data there. This is the same data used by all the various ps* tools, in an easy to use GUI.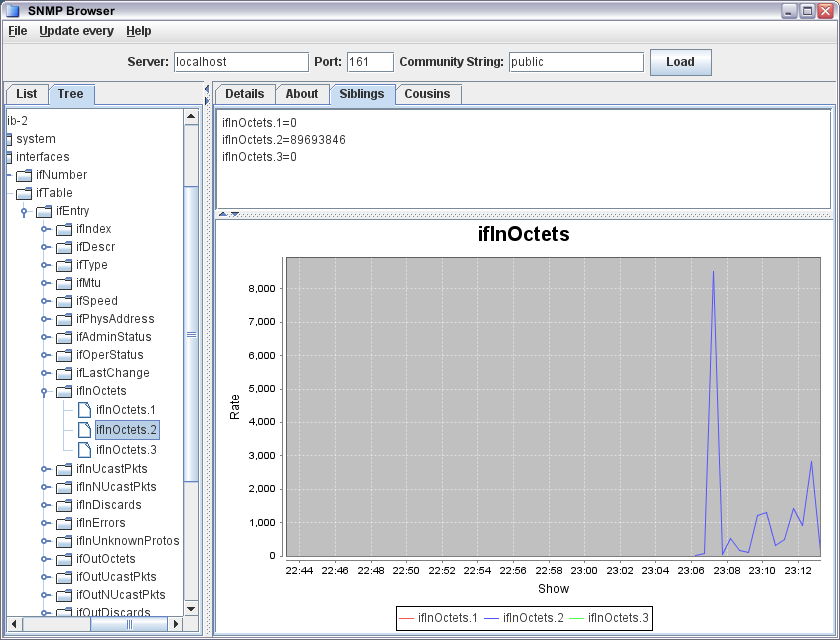 Jangle is my SNMP Browser of choice. Everyone knows SNMP is a gateway to useful and interesting information, but knowing which OIDs do what and understanding proper interpretation can be complicated and frustrating. Jangle takes all the teeth out of SNMPs bite. No only is it a simple browswer but it can graph data allowing you to understand the behaviour of the data, not just the value itself. If you're doing anything with SNMP this is your trusty sidekick.
Clearly Peter's producing fantastic tools and deserves the respect and admiration of the entire community. He's on all the Solaris blog aggregators, but keep an eye on his blog The Trouble with Tribbles… (best blog name ever) and he can be followed on Twitter.
Try out some of his awesome tools and make sure to let him know how much you appreciate his effort.
---